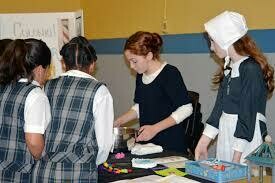 4.5 hr Workshop - How to Teach Social Studies / History Using Creative Drama
SKU 0005-073119
Product Details
4.5 Hours of Teacher Continuing Education Credit - Certificate Provided upon workshop completion
TEA Certified Provider
Review provided grade specific Social Studies / History Lesson Plans based on the current TEKS and give input on the implementation.
Collaborate with other Social Studies / History teachers to create your own Creative Drama lesson plans.
Share synergy, ideas, questions and concerns with like educators.
Leave with grade specific Creative Drama Social Studies / History lesson plans tied to the current TEKS.
Save this product for later